Cuprinol Garden Shades gives beautiful long-lasting colour and weatherproof protection.
The attractive colours and opaque matt finish have been specially formulated to complement the natural colours in the garden and allow the texture of the woodgrain to show through.
Available in 32 standard colours shown in the colour chart below, there is also a colour mixing service which offers a further 60! colours.
We really like this product and the range of colours makes it very popular. It is also will require little or no preparation, is easier to apply than paint and will not harm plants.
Perfect for fencing and softwood gates
Available in 2.5L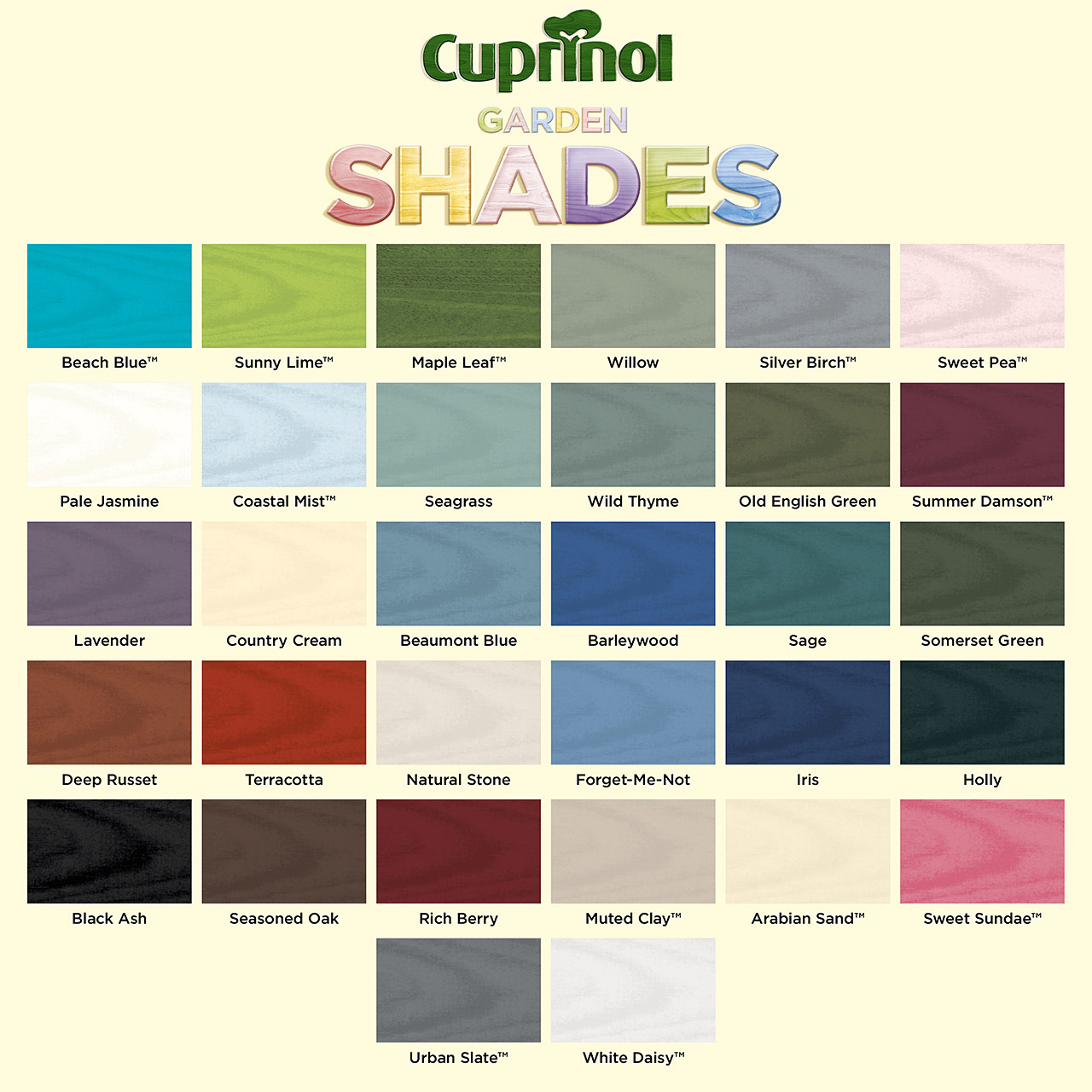 </